RESTORE4Cs communication materials, such as leaflets, brochures, etc. are available on this page to share and download.
Should you have any specific requests regarding the use of our project logo and other materials do not hesitate to get in touch with us!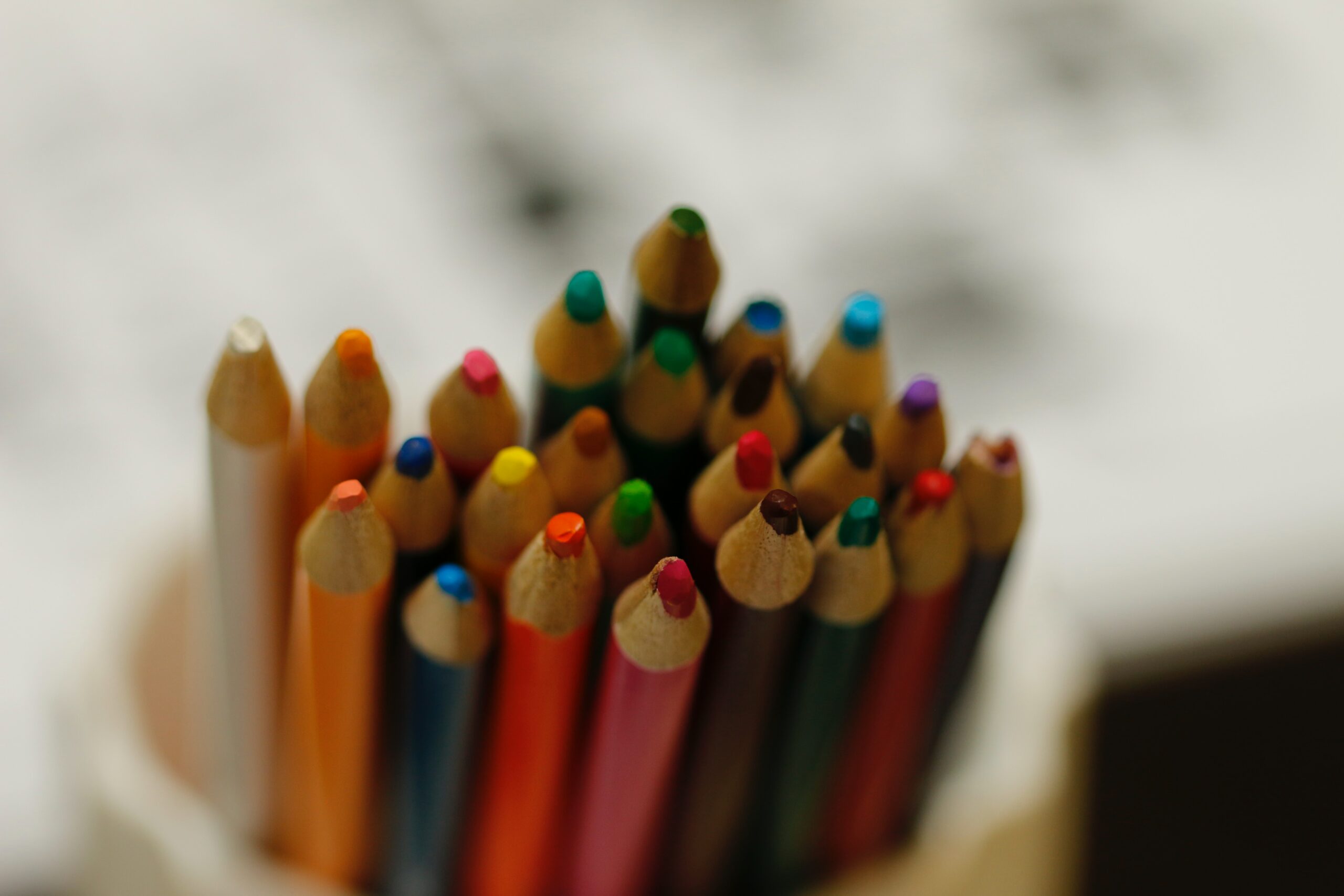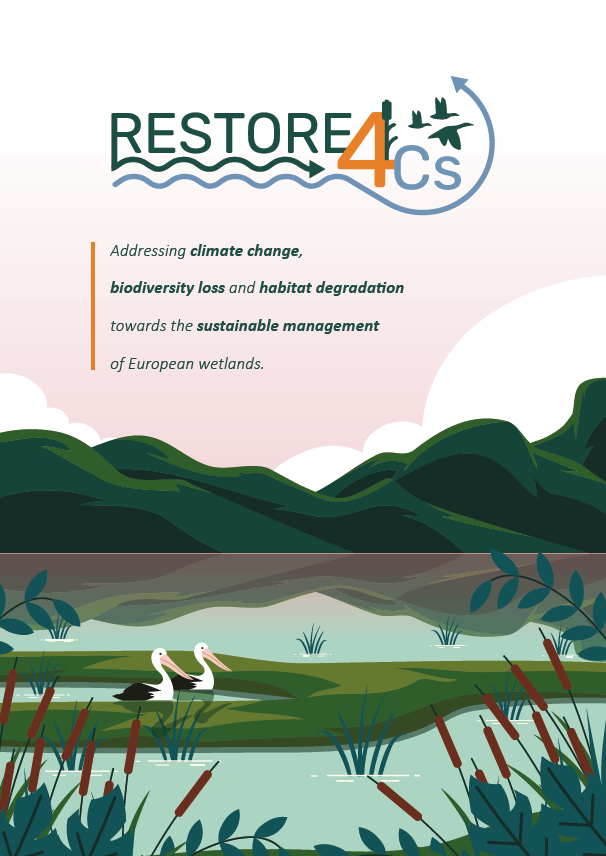 Do you want to know more about RESTORE4Cs? Open and download our brochure, you will find relevant information on RESTORE4Cs objective, mission, case studies, expected results, as well as on project's key data and conosrtium composition.
Two formats are available, foldable and single page. Click on the related buttons to download them.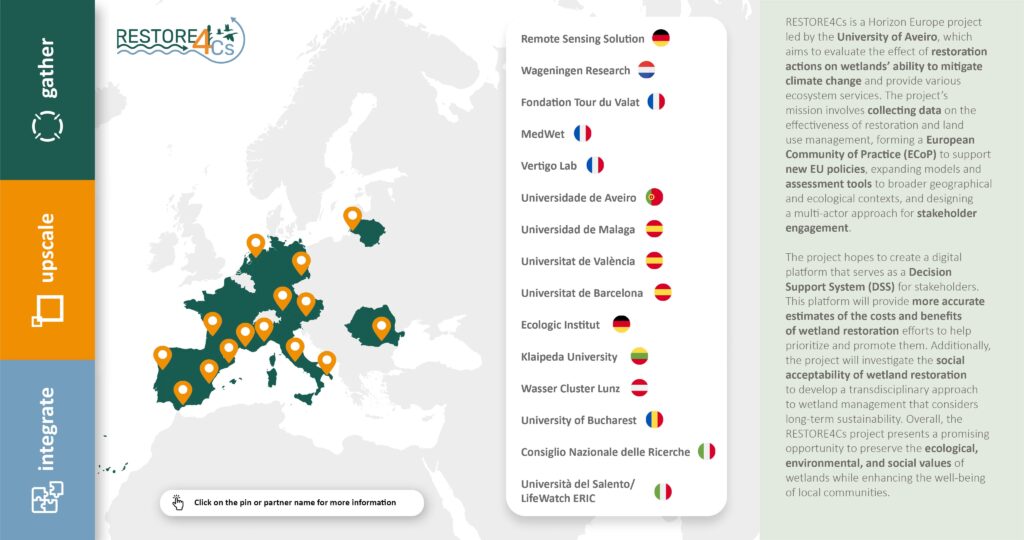 Want to know more about the project activities and how each partner contributes to RESTORE4Cs? Download the interactive e-poster to learn more about how we plan to assess the impact of restoration on the ability of wetlands to mitigate climate change.